Twinwall 5-Rib Polycarbonate
$98 – $621
Description
Alsynite premium Twinwall 5-Rib polycarbonate profiled roofing is New Zealand's first trapezoidal profiled Twinwall sheeting, developed using the finest Makrolon resin and extruding technology available. The result is a translucent roofing product designed for New Zealand conditions to combat our relatively high UV levels through a wide range of temperatures and conditions.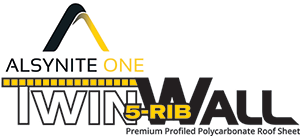 It gets the best of both worlds:
Ease of installation on purlins 1500mm apart, using sheet fasteners through the overlapping ridges, instead of a more difficult glazing and joining system.
Insulation properties that minimise condensation and allow it to be used in a wider range of applications.
Features:
Ease of installation
Thermal values
Effective condensation barrier
NRC values (sound absorption)
Aesthetically pleasing
Cost efficient
Superior rigidity
Low maintenance
Lightweight
Self-extinguishing
15 year warranty
Applications:
Warehouses
Canopies
Walkways
Carports
Partitions
Greenhouses
Interior walls
Pergolas
Patios
Outdoor entertainment areas
Gyms

Not available for pick up (sent direct from factory) – nationwide delivery $35 (click here to view delivery map)

---
Prices:
6mm 5-Rib in clear, bronze tint or grey tint
1.8m $98
2.1m $114
2.4m $130
2.7m $146
3.0m $162
3.6m $195
4.2m $227
4.8m $259
5.4m $292
5.75m $311
6.0m $324
7.2m $389
11.5m $621
Accessories
Twinwall 5-Rib fasteners from $45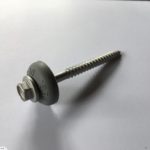 Sealer and dust tape combo 2 x 11m $50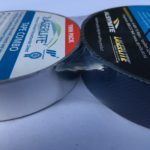 End caps $2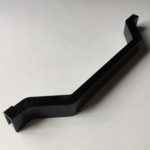 Noise stop tape $36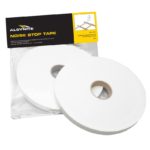 Polycarbonate flashings from $54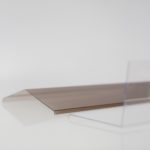 Metal back channel $85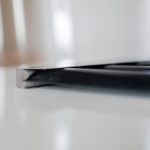 ---
Installation and specifications: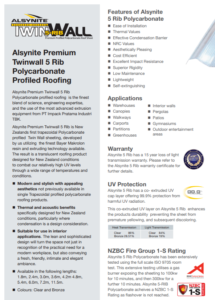 6mm Profiled Twinwall
Light Transmission: Clear 80% / Bronze 42%
Shading Co–Efficient [ mean average ] Clear 0.91 / Bronze 0.68
Solar heat gain w/m2 [ mean average ] Clear 0.74 / Bronze 0.58
Service temperature: -40 to 100 degrees celsius
R/Value: 0.278
Thermal expansion per metre: 3.5mm
U – Factor w/m2: 3.6 degrees celsius