Astariglas Cast Acrylic
$131 – $1,073
Description

ASTARIGLAS® GP Crystal Clear is a high quality cast acrylic sheet.
Ideal for both indoor and outdoor use, Cast Acrylic sheeting is one of the most widely used grades of acrylic sheet in today's market. Lighter than glass, yet stronger and with superb clarity, this product's rigidity and surface hardness make it an extremely versatile material. As well as being highly resistant to weather conditions, Cast Acrylic Sheets are UV-light absorbent.
It is made from 100% virgin MMA (methyl methacrylate monomer) and can be easily thermoformed, cut, drilled, bent, machined, engraved, polished and glued.
It's commonly used for roofing, signs, display products, COVID-19 screens and barriers, medical applications, food preparation areas, and more.
Superior optical clarity with no distortion
Excellent chemical resistance
Sheet sizes: 2440mm x 1220mm, 2490mm x 1880mm, 3050mm x 2050mm
Thickness: 3.0mm, 4.5mm, 6.0mm, 10.0mm
Colours: Clear, Grey Tint, Opal
30 year warranty on clear sheets
If the sheets are used as roofing, we recommend at least 6mm thickness with rafters no more than 600mm apart.
Not available for pick up (sent direct from factory) - delivery available in Auckland, Hamilton, Wellington, Christchurch (click here for delivery map), if you're in a different area, please ask for a delivery quote first
As the panels are heavier than our standard polycarbonate roofing, someone will need to be there to assist the driver upon delivery.
Sometimes referred to as perspex or plexiglass (which are different products), these are similar to the Clearvue transparent acrylic roofing panels available from Bunnings.
---
You can order online, or 
email
 or call us with your order. We will send you an invoice for credit card or direct debit payment.
Clear (92% light transmission)
3.0mm x 2440mm x 1220mm – $131




3.0mm x 2490mm x 1880mm – $212




3.0mm x 3050mm x 2050mm – $292




4.5mm x 2440mm x 1220mm – $196




4.5mm x 2490mm x 1880mm – $316




4.5mm x 3050mm x 2050mm – $439




6.0mm x 2440mm x 1220mm – $262




6.0mm x 2490mm x 1880mm – $420




6.0mm x 3050mm x 2050mm – $585




10mm x 2440mm x 1220mm – $435




10mm x 3050mm x 2050mm – $1073
Opal (78% light transmission)
3.0mm x 2440mm x 1220mm – $135




3.0mm x 2490mm x 1880mm – $228




3.0mm x 3050mm x 2050mm – $310




4.5mm x 2440mm x 1220mm – $203




4.5mm x 2490mm x 1880mm – $342




4.5mm x 3050mm x 2050mm – $465




6.0mm x 2440mm x 1220mm – $271




6.0mm x 2490mm x 1880mm – $455




6.0mm x 3050mm x 2050mm – $619




10mm x 2440mm x 1220mm – $474
Grey tint (31% light transmission)
3.0mm x 2440mm x 1220mm – $146




4.5mm x 2440mm x 1220mm – $223




6.0mm x 2440mm x 1220mm – $293




6.0mm x 3050mm x 2050mm – $685




10mm x 2440mm x 1220mm – $502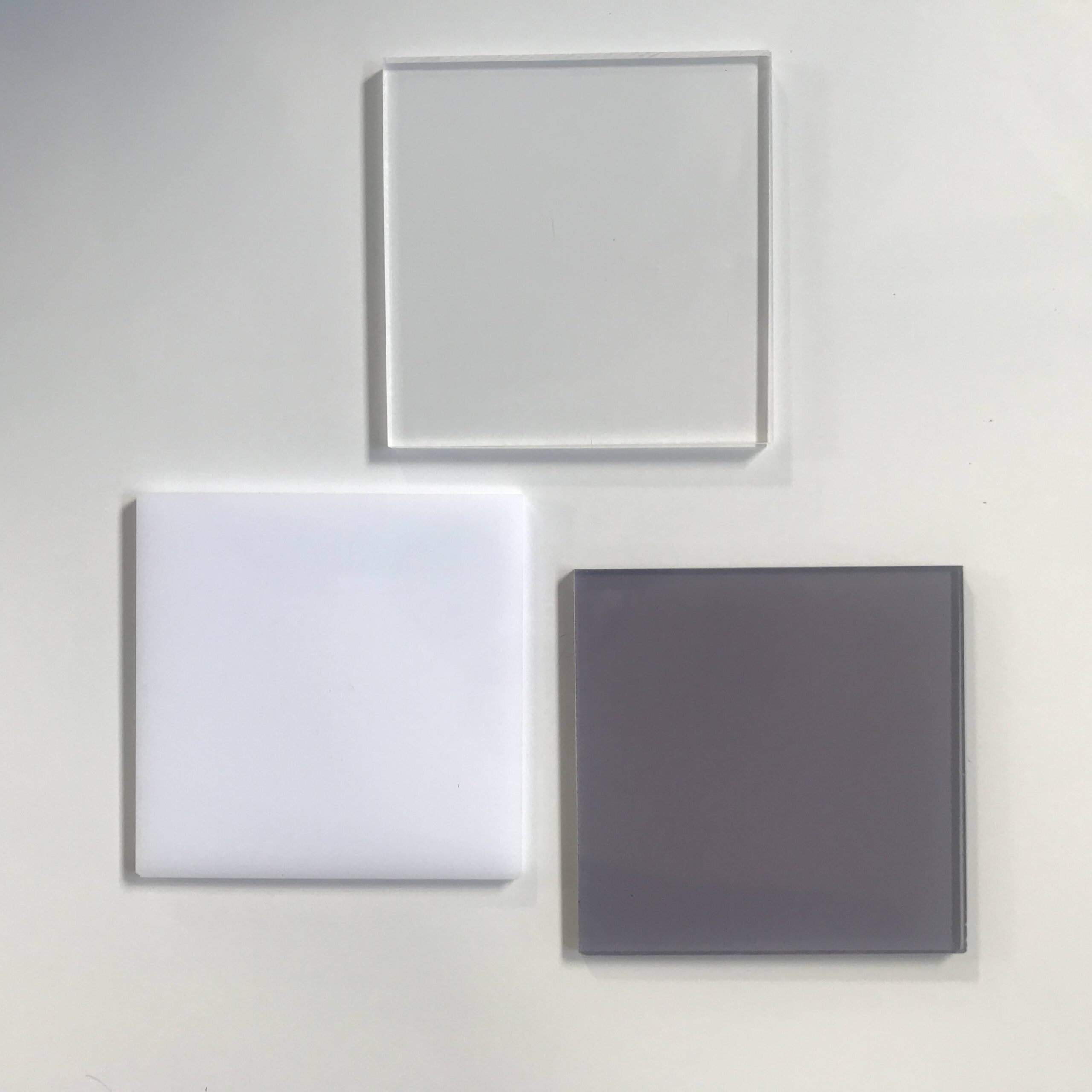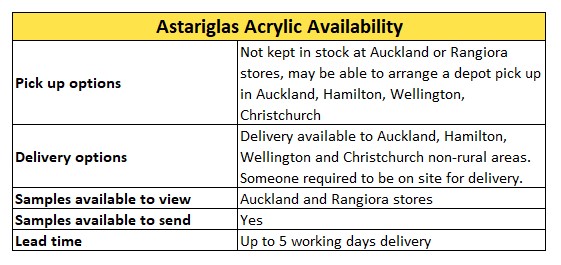 ---
User guide and technical details