Omni Screen Outdoor Blinds
$725 – $2,063
Description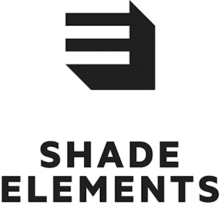 Omni Screen Outdoor Roller Blinds by Shade Elements
Need to add some privacy, UV protection or climate control to your outdoor space? Omni Screen outdoor blinds are a beautiful and versatile addition to your patio, deck or outdoor area. Suitable for residential or commercial spaces.
Create some shelter from the sun, wind, rain and insects.
Based in Auckland, Shade Elements are an industry leader when it comes to outdoor patio blinds and screens. Their Omni Screen products are designed for our unique New Zealand environment. Sleek, stylish and durable, the Omni Screen incorporates smart design and practicality. Shade and privacy are instantly provided thanks to the easy-to-operate roller system.
Custom-made to order, to your specific size
High quality components and fabric
Excellent product support from local manufacturer
Up to a 10 year warranty on Shadeview Urban mesh
Nationwide delivery – please ask about rural
UV block – 93% clear PVC, 95% Shadeview Urban mesh
Openness factor – 95% Shadeview Urban
Available in two different screen systems. Component parts available in pearl white or satin black.
Omni Lite is a minimal straight drop screen which anchors to the ground when lowered and rolls neatly away when not in use.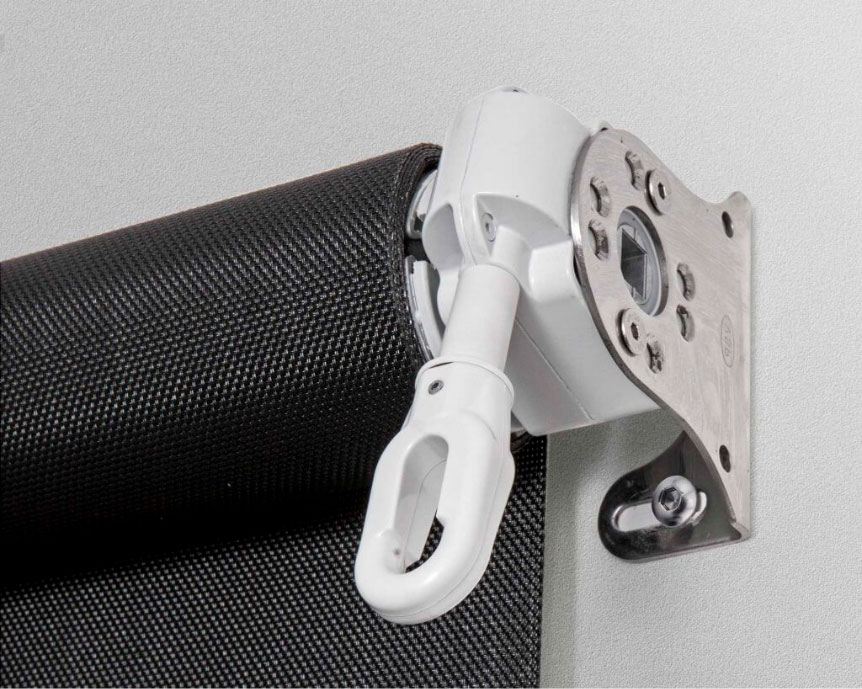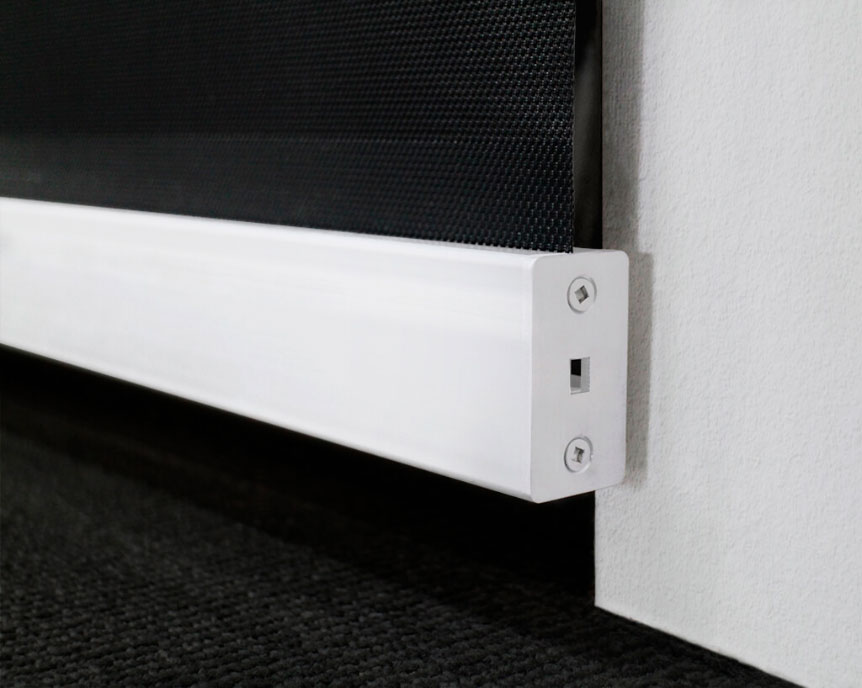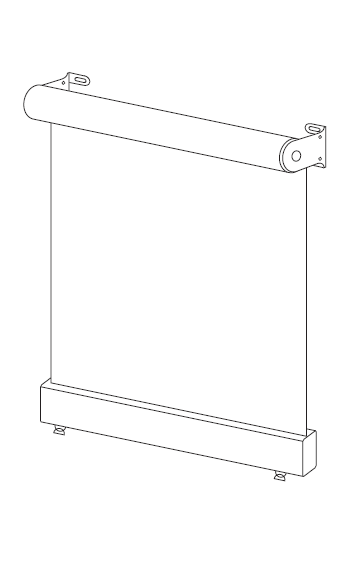 Omni Channel has the addition of side channels to increase protection and provide a streamlined finish.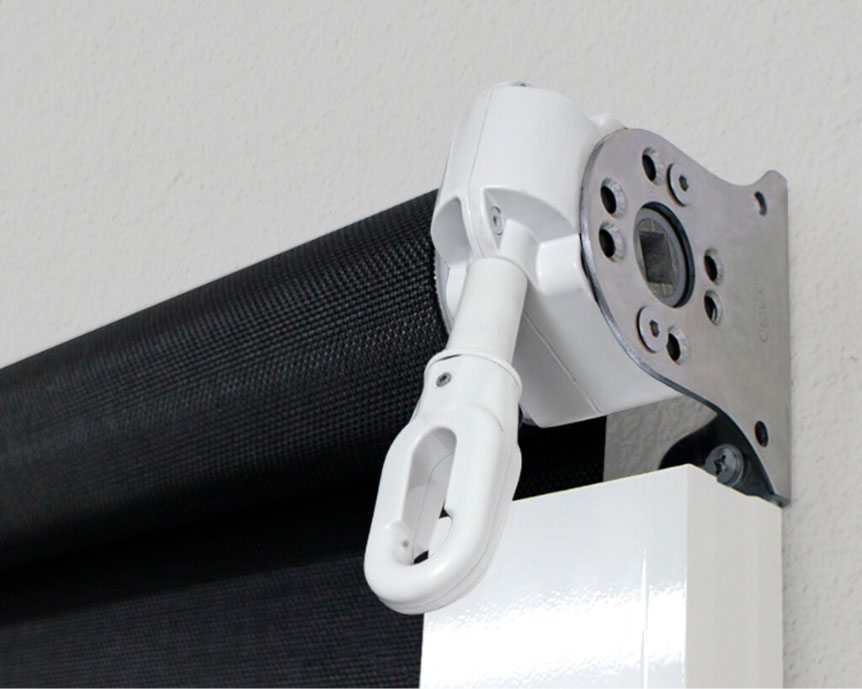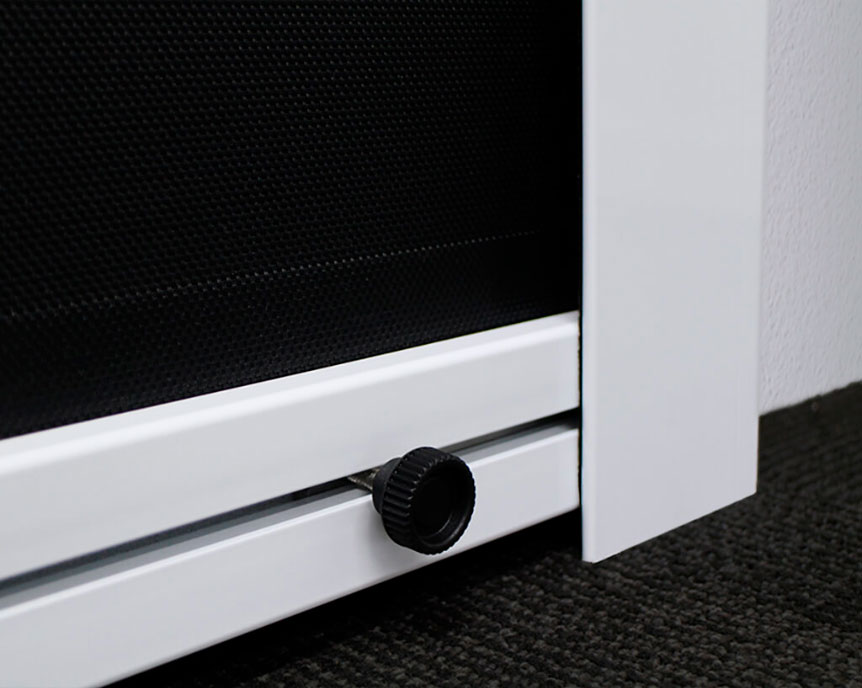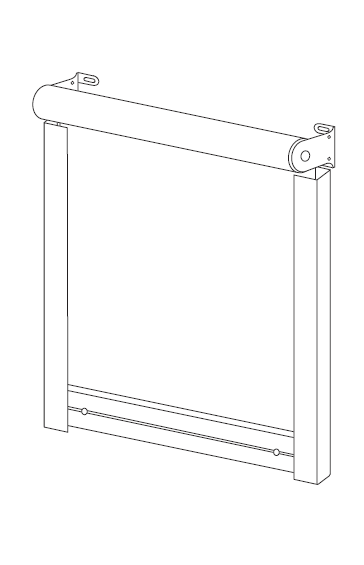 ---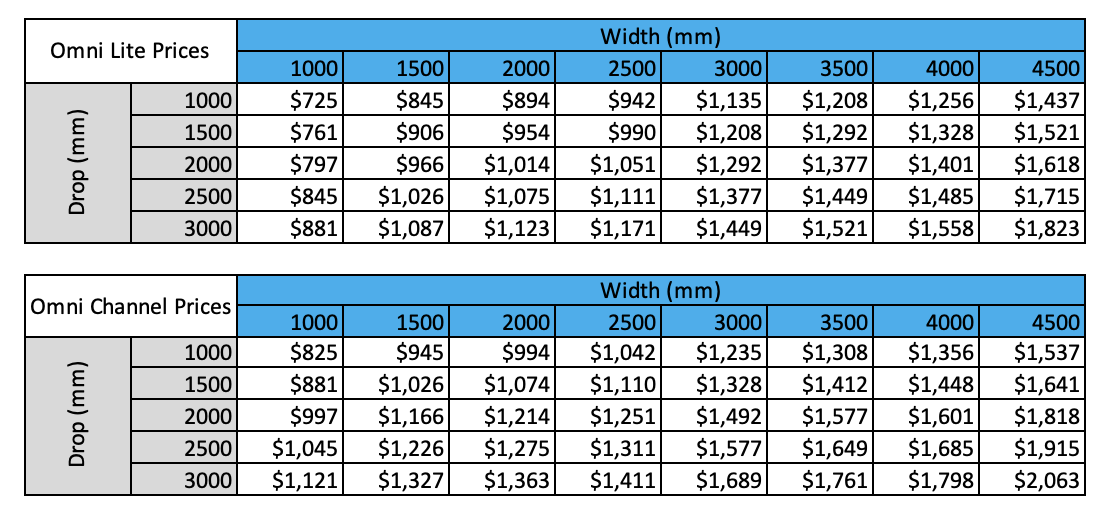 For custom sizes, order the closest size up. E.g. if you need 2140mm wide and 1830mm drop, order 2500mm wide by 2000mm drop.
You can then put the exact sizes you need in the 'order notes' section when you checkout.
Other options to put in the order notes:
Crank handle to be left or right, as you look from inside out
Awning to roll from the back or front, as you look from inside out (back roll is most common, i.e. rolling out closest to the outside), Omni channel is only available in back roll, Omni Lite in front or back roll
Other special options available (email to order):
We can also get the channels and components powder coated in any Dulux powder-coat colour for $120 per blind
We have only listed Shadeview Urban mesh which is the most popular, however we can also supply any fabric options listed on the Shade Elements website for the same price (Docril not available), to view these click

 

here
Notes:
Manufacturing lead time is up to 20 working days and shipping time is 1-4 working days.
If ordering Omni Channel, you will need to trim the aluminium channels to length as they come over-sized (in 2.5m or 3m lengths).
If ordering more than one blind, we generally supply one crank handle for every three blinds (since you're usually only adjusting one at a time!). If you need more, let us know.
The PVC comes in 1375mm widths, so if the blind is wider than that, it will be welded together with a 20mm overlap.
If you need an installer in the Auckland/Waikato area we can recommend one.

As of Jan 2022, due to high demand the lead time is currently around 30 working days.
---
Videos, technical and warranty
How to install Omni Screen blinds
A time-lapse of an installation
---
Omni Screen is available in PVC (clear or tinted) or the Shadeview Urban colours below. The darker the colour, the easier it is to see through the mesh (lighter colours reflect more light and make it harder to see through).
We also have samples available to view in our Auckland showroom.
Click on pictures to enlarge.