Shadetex Shade Sails
$378 – $791
Description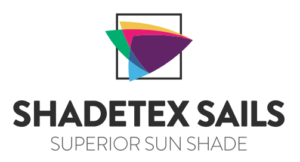 Shadetex Shade Sails® are made from the highest quality materials, designed to withstand New Zealand's often-extreme climate by a team of experienced sail-makers. With over 100 years of combined shade sail manufacturing experience, the team at NuRange are the leaders when it comes to outdoor canopies and sun shade products.
Kool Series heavy duty ready-made shade sails are built to last. Designed and manufactured in New Zealand, they're perfect for houses, patios, decks, cafes, playgrounds, schools, carports and any other residential or commercial outdoor areas.
Are you looking for a ready-made, easy to install shade solution for your outdoor area? Don't settle for less, buy the best.
Superior quality
Industry leading 13 year warranty
90% UV block and high shade factor
4 different shapes and 18 different sizes
14 unique colours
High quality Shadetec 320 fabric
Stainless steel 316 D-rings
Double layered mildew resistant webbing
Triple stitched PTFE thread that will last the lifetime of the fabric without rotting
Nationwide delivery


---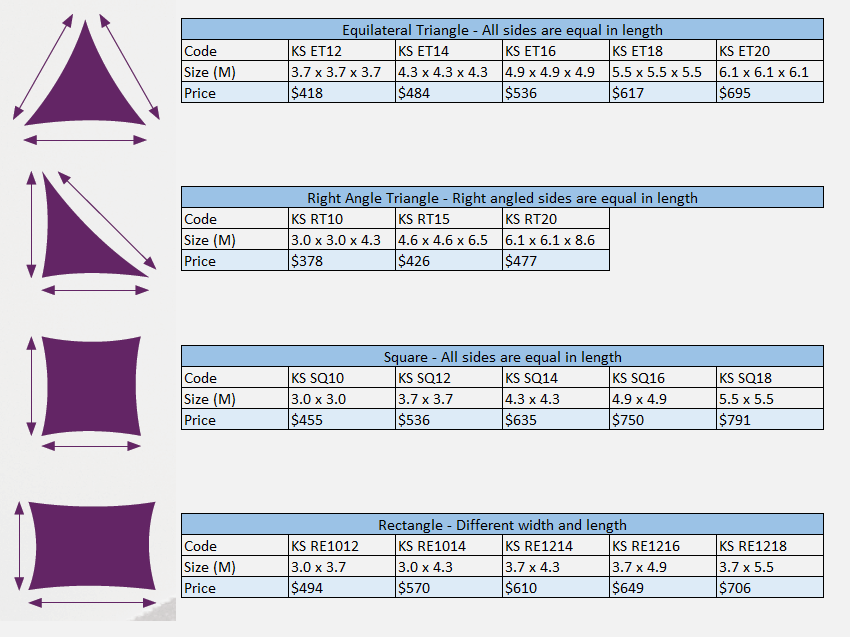 Note: The shade sail measurements are taken from the shackle at each corner. They don't include fixings or tensioners. Measurements are taken before the shade sail is stretched out. We recommend that a turnbuckle tensioner is used at each corner for best results.
Manufacturing lead time is 5 working days and shipping time is 2-6 working days.
We can also supply any custom-made shade sails and accessories available from Shadetex Sails (www.shadetex.com).
Galvanised shade sail poles 3.5m to 6.5m long ranging from $277 to $770.
Stainless steel turnbuckles, shackles, eye bolts etc.
Various custom-made shade material or PVC options available. Perimeter up to 50m (sum of the length of all edges), 3 to 12 corners or attachment points.
Please enquire for pricing and availability, or view the full catalogue available here.
---
Installation considerations
Shade sails and are suitable for both residential and commercial areas. It's now quite popular to use them over your patio, outdoor entertainment area, swimming pool and carport. Businesses are also using them on childcare centres, schools, playgrounds, cafes and more.
Regardless of where you're installing it, there are a few factors you should consider. Not only should you be considering the quality of your shade sail, the quality of installation is just as important.
Building approval – always check with local councils for any relevant regulations
Location – the direction of the sun is the most important factor
Consider any dangers or obstacles such as water pipes, electrical cables, barbecues etc.
Think about where the prevailing wind comes from
Alternating high and low points on your shade sail will keep it tight and make it look better
Think about overlapping sails to get full shade coverage
Installation including posts, footings, fixings and fasteners are not an area you want to scrimp on! It may result in a loose or saggy shade sail. Or even worse, it may come loose or break away. It is definitely worth spending a little more time and money to ensure it's installed correctly the first time around.
---
Brochures and installation