Outdoor Roofing and Shade
Crystalite: uniquely designed, universally enjoyed
We do our research when it comes to supplying products, to ensure we're offering the best quality on the market.
So we have no problem with getting behind Alsynite's popular and effective glazing panels: Crystalite
Alsynite Crystalite is 250 times stronger than glass.
Shatter resistant, their high impact durability doesn't stop these 6mm flat solid roofing panels from allowing up to 92% of visible light to filter through.
Create an elegant yet contemporary style for your outdoor area with Crystalite glazing panels.
It also comes with a 15 year warranty!
Sheet width: 620mm
Lengths: 3m, 4m, 6m
Thickness: 6mm
Colours: Clear, Grey, Diffused Opal
15 year loss of light and weather breakage warranty
Minimum roof pitch of 5°
Some things never change
Sunnyside once looked very different.
Timber was our main focus, and we built hundreds of decks, playhouses, garden sheds and more.
Our supplies were all in one vast timber-yard, and deliveries were carried out by a troop of trucks such as this one, a 1950's Bedford K model.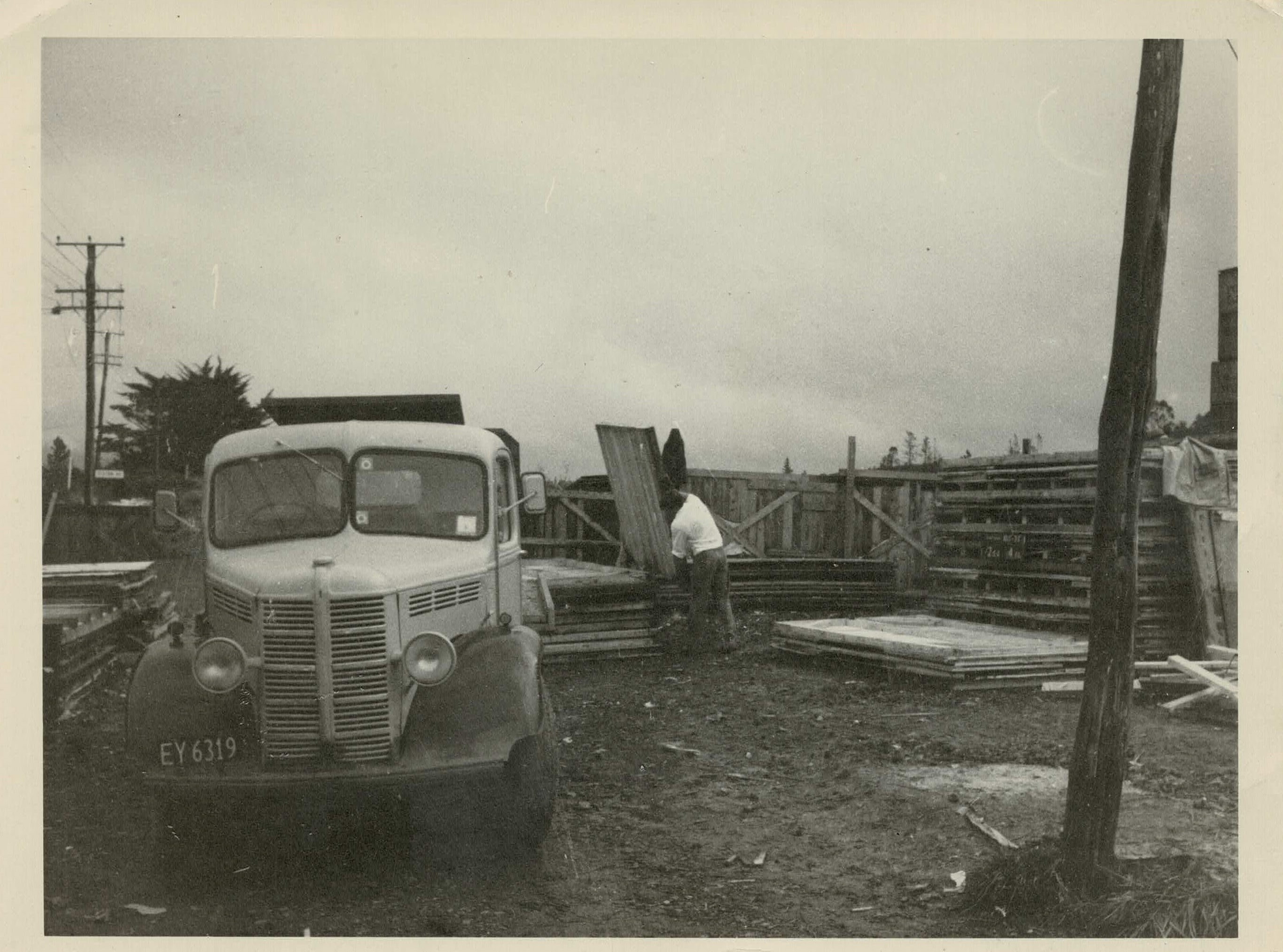 We used to get all the packaging crates for BMC cars and break them down. We'd then build garden sheds, fences, signs and a whole lot of other things out of those recycled timbers.
The car park at our HQ in the late 70's. Note the old Falcon station wagon and VW beetle. Recognise any other models?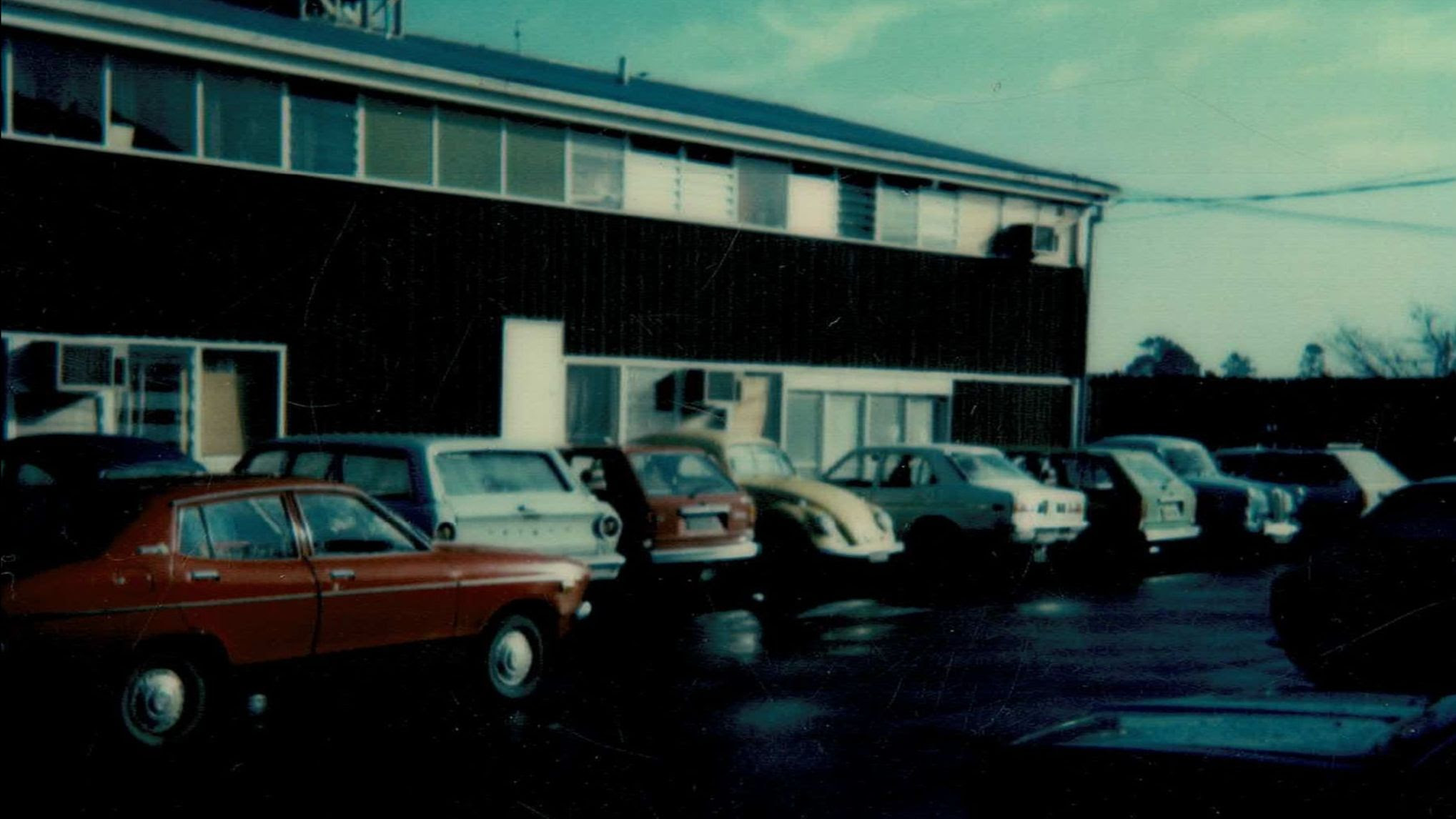 But one thing that hasn't changed is the passion of Bram – Sunnyside's founder and my grandfather – to serve customers the best quality products with personal care.

Our staff today are all on board with Bram's original vision, and whether you speak with Pam, Tash or myself (Kurt), you're guaranteed to receive satisfaction with any transaction.

And of course Devon is on hand to make sure we keep things rolling with a friendly smile (and maybe a teddy bear too).
With the latest Covid-19 outbreak still lingering, many of us are keen to stay on top of local news – without being overwhelmed by information.

The Aucklist skims away excess details and text, presenting only key facts in a concise format – one page with a simple paragraph summarising each news item. Click on the links under each headline for more info, or simply scroll on by to get a no-fuss to-the-point overview of Auckland's current news…
TradeMe – just another place we hangout
Sunnyside has earned an enviable track record as a business that supplies quality products at a fair price, backed by excellent customer service.
Our 99.9% positive feedback on Trade Me is testament to this!
"Look all you like but you won't and can't find better people to deal with. My best Trade Me purchasing experience to date… WELL DONE TEAM. A+ TRADER."  – Glen
Sunnyside's goal is to offer the best value polycarbonate roofing available in New Zealand, with outstanding customer service and care.

Plus, as an owner/operator and a former installer of polycarbonate roofing, I have plenty of first-hand knowledge I happily share with my tradie clients.

Got a question? Just ask!

We're here to help.

Best,
Kurt